Abridged Family Tree
Patrick Stewart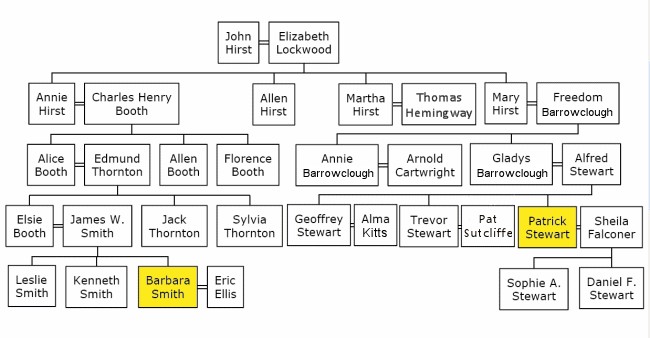 From looking at the above family tree you may have noticed that Patrick seems to be one generation above my wife, Barbara. This is despite Patrick and my brother-in-law, Kenneth, being only 1 month apart in their ages, Kenneth being just less than 1 month older. (They are actually second cousins, once removed.) The gap is explained by the fact that Patrick was born about 15 years after his elder brother, Geoffrey, and that is almost a generation in itself.
---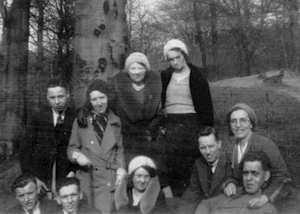 Patrick's mother Gladys and his Auntie Annie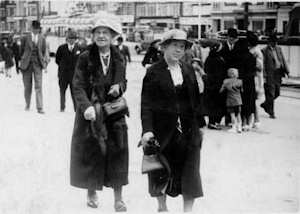 Two sisters of Patrick's Grandmother
These two pictures show some of Patrick's family. In the left photo is Patrick's mother, Gladys (centre front), his auntie Annie Cartright (nee Barrowclough) and second cousin Elsie Smith (nee Booth) (standing at the back).
In the right-hand photo are Annie Booth and Martha Hemingway (both nee Hirst), sisters of Mary Barrowclough (nee Hirst) who was Patrick's grandmother.
Trailing behind them are husbands, Charles Henry Booth and Thomas Hemingway.
---