M.M.S. Magazine - Summer 1957
MMS Magazine 1957
BLACKBURN HOUSE.
Blackburn House was named after County Councillor G. Blackburn and with the other three houses of Bury, Hardy and Thornton they make up the houses of the school. All the houses of Mirfield Modern School are named after well-known people who have played an important part in the foundation of the school.
The housemaster is Mr. Dormand who is ably assisted by Mr. Beveridge; the house mistress is Mrs. Robottom.
This year the house captains are: Boys, Raymond Lodge; girls' house captain, Judith Wanless. The vice-captains: Boys, senior, Brian Seale; junior, Martin Webster; girls, Nina Spencer senior; Sheila Joy junior. The vice-captains are responsible for sport.
Since the school opened in 1951 Blackburn have won competitions. There is a list of those that Blackburn have won.
Inter-house Drama: Blackburn and Bury tied in 1954, and this year finished second with Marlene Harson, who has now left, winning the premier actress award. Swimming: Blackburn have not done well, only winning the trophy in 1952.
House Champions Cup: Blackburn (have) 1951, Blackburn 1956, and we are well on the way to success again this year. Concerning the merit situation which is gained through good class work, Blackburn are forging ahead. Concerning the Boys' sports we have good all-round teams at everything. The senior football have played Hardy whom we beat 9-0, Bury whom we beat 5-0 and Thornton to whom we lost 3-2.
The Juniors at football have not lost a match which is a splendid record. This meant that we won the football cup we also won the Junior and Senior cross country.
In the netball, I gather that the Junior netball team finished first and the senior netball team finished third. We are hoping that our House members will try to gain more merits for both class work and sport and make this yet another successful year for Blackburn.
RAYMOND LODGE.
HARDY HOUSE.
Hardy House received its name from the Chairman of the Governors, County Councillor J. Hardy. The house-masters are Mr. Haycock and Mr. Harford. The house mistress is Mrs. Leach. The House officials are: Girls—House Captain, Mavis Goodall; Sports Captain, Christine Walls; Junior Captain, Susan Armitage. Boys—House Captain, Christopher Kennedy; Sports Captain, Rodney Brown; Junior Captain, Keith Fox.
The House consists of 75 boys and 80 girls. Hardy's past awards: 1953 and 1954—We won the Girls' and Boys' Sports; 1953 —We won the Road Safety Sports Shield; 1956—Drama Festival Rose Bowl award.
Hardy House is out to win the Blackburn Cup for merits. The headquarters of Hardy House is the Art Room.
MAVIS GOODALL.
THORNTON HOUSE NOTES.
Thornton has enjoyed a very successful year. In the past we have had to struggle hard to avoid defeats. Now we must struggle hard to maintain our victories. Here the seniors have pulled their weight—the juniors have still to put in that extra effort. The seniors were placed first in Soccer, Swimming and Boxing.
In the Drama Competition we won first place with "The Old Bull" —a good effort.
We have to pull up in Athletics and need to earn a bigger "profit" on our merit and demerit accounts.
We have had much help from our leaders—M. Webster P Davis, M. Bentley, R. Smith, Brook and Piatt.
The Housemaster is Mr. Bland ably assisted by Mrs. Whitaker and Mr. Hinkins.
"CAT" by K. Newsome.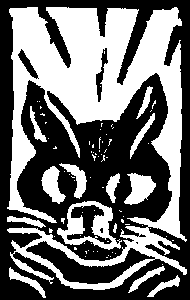 SCHOOL NETBALL TEAM.
The school netball team have had an extremely good season since last Christmas. From October to December the first netball team had ten matches and lost only one. The second team played six matches and won six. The junior team have had only two matches and won one and lost one. We didn't have any more till after the holidays.
Easter Team.
The school netball team started into full force after the Christmas holidays. Our first match was against Horbury who we beat last time 12-5. This time we beat them 26-1. Altogether we had four matches and won them all with high scores.
Easter Team Results.
Horbury Sec. Mod. (home) .................. Won 26—1
Templefield (away) ............................. Won 8—3
High Street (home) ............................. Won 17—1
Mirfield G.S. (away) ..,.......................... Won 23—0
1st Seven Netball Team, 1957.
Shooter, Margaret Gledhill; Attack, Jacqueline Popplewell; C Attack, Pauline Davey; Centre, Christine Buckingham (capt.); C Defence, Christine Walls; Defence, Judith Shooter; Goalkeeper, Barbara Rass. Reserve, Jacqueline Thompson.
THE SCHOOL HOCKEY TEAM.
Before and after Christmas. Before Christmas, 1957, 1st Eleven Hockey Team: Goalkeeper, Valerie Firth; Right Back, Judith Bush; Left Back, Brenda Hine; Right Half, Linda Hemingway; Centre Half, May Davies; Left Half, Valerie Todd; Right Wing, Judith Wanless; Right Inner, Christine Buckingham; Centre Forward, Pauline Davey (capt.); Left Inner, Margaret English; Left Wing, Jacqueline Popplewell; reserve, M. Vaux. First Eleven Hockey Team, 1957: Goalkeeper, Valerie Firth; Right Back, Davinnia Burrell; Left Back, Jean Wilcock; Right Half, Linda Hemingway; Centre Half, Christine Buckingham; Left Half, Valerie Todd; Right Wing, Marie Webster; Right Inner, Judith Wanless; Centre Forward, Pauline Davey (capt.); Left Inner, Jacqueline Popplewell; Left Wing, Christine Walls; reserves, Margaret Vaux, Alice Sinclair.
Hockey Season.
Last year a hockey team was produced for the first time since the school was opened six years ago. Mrs. Pickersgill put some hard work in to try and get us to like hockey, quite a few of us liked hockey, but the others weren't very interested. Later they all began to like it and Mrs. Pickersgill coached us and arranged a match against Mirfield Grammar School. They had been playing for three years and we had only been playing for about three months.
We had a very good game and learned quite a lot from them. We had three matches, lost two and drew one. The best game in my opinion was the one against Heckmondwike Grammar School. That was the first goal we scored and we were very proud of Christine Buckingham who scored the goal.
Hockey Results.
Easter Term, 1957.
The hockey team had a few more matches this term, and I think the team this year is a stronger one. Altogether we had fiye matches. We enjoyed playing away because most of the fields are full size. If you send a really good drive to-your wing it usually goes off the side line on a small pitch like ours, but on a full size pitch you have a chance to catch it before it runs off. Here are the results of the matches we played during the Easter term.
Mar. 22—Templefield Sec. Mod. (home) ................... Drawn 0—0
Mar. 29—Earlskeaton Sec. Mod. (away) .................. Lost 0—1
Mar. 28—Temple field Sec. Mod. (away) .................. Drawn 1—1
Apr. 6—Dewsbury Tec. (home) ................................ Drawn 2—2
Apr. 24—Mirfield Grammar School (home) ................ Lost 4—1
We had a good game against Dewsbury Technical College.
THE WEMBLEY TRIP.
On March 29th, about thirty children from the Modern School set off to London with Mr. Cook. We went to Dewsbury and then on to Wakefield, Doncaster, Bawtry and Six Hills to Leicester. We had tea at Leicester at Messrs. Lewis's Ltd., Humberstone Gate. After tea we continued our journey via Bedford and Luton.
On arrival in London we checked in at the National Hotel, Bedford Way, where bed and breakfast was arranged for Friday and Saturday. In our bedrooms we all had a radio and a telephone. At half-past seven we had breakfast in the dinner room.
At 8-45 a.m. a guide came to take us round London. The main place was the House of Commons. Before we set off the guide told us that the City of London was only one square mile. We went over Tower Bridge and passed the Tower of London. Then we got to the House of Commons and went in the same door as the Queen and saw her Chair and the Speaker's Chair. On one side of the Commons sits the Prime Minister of England and his party, and the Opposition party on the other. We saw a picture of Lord Nelson which was about twenty feet long, and on it was a mark where a bomb fell in the war and damaged it.
After we had seen it all we passed Big Ben just when it was striking and down into a subway right out to Victory Embankment where a river pleasure steamer was waiting for us.
We got on at Westminster Pier. We went under Waterloo Bridge, Blackfriars Bridge, Southwark Bridge and the famous London Bridge. At the Tower Bridge we turned round and went back to Victory Embankment. Then we went to the hotel for dinner.
At 1-15 we set off for the Empire Stadium to see the Schoolboys' International match between England and Wales. We passed the towers. Then went in at turnstile F.78 and down to seat 4G on the 17th row. We had paid 6/6 for the seat. The game started at 3 p.m. and it ended at about 4-30 p.m. It was a thrilling match, England won 5-1. Then we went for tea at Tottenham Court Road. After tea we went to Wembley Pool to see ice hockey between Wembley Lions and Paisley Pirates. It was a grand game and Wembley Lions won 7 points to 4. On Saturday we went to London Air Port. It is the largest air port in the world. It has a runway half a mile long with tunnels underneath. There is a large control tower which bring in the planes. It controls them by radio.
The air port has buses of its own. There are great hangers to keep the planes in and powerful lights which shine over into France.
After we left the air port we went to Windsor and passed Windsor Castle. We had dinner at Windsor which is on the Thames. So we sat down by the river and watched a man painting Windsor Castle. Then we set off on our journey home. We travelled on the Great North Road which was built originally by the Romans. We got home about ten o'clock, tired but very pleased with our visit to Wembley.
DAVID WESTON, 2C.
CHASED BY A SOW.
One fine day in spring I was playing at ball round the side of the house when suddenly I heard a squeal and a shout. Over the wall was a small farm owned by a man called Mr. Earnshaw. He and my father are good friends. He always asked my dad if he would help him with a sow which was going to have some babies. My father went over to help him. That was where the shout came from. I rushed round to see what had happened. The sow had pinned my dad to the wall.
I went back to a meal trough and got a sack and filled it with meal. This was for the pig to eat. My plan was that if the pig saw something to eat she would come and eat a little. I closed the door behind me and went in to see if my father was all right. "Are you there?" I shouted. My father answered in a gruff voice and said, "I'm all right, thank you." Then I suddenly said, "Oh, aren't they lovely." "Yes," he said.
The little baby pigs had been born and now the sow was a proud mother. My father had now gone round home, and I was left by myself. I went over and looked at the little pigs, they did look sweet. At last I could resist no longer and I picked up a small piglet. At once it squealed and its mother heard it. Now the old sow was coming for me at full speed. I was terrified. I dropped the pig and ran for the door but it was too late; the door was locked. I was now panic-striken and longed for my dad to come. Now the sow was really near me and I ran for all I was worth. It was now chasing me round the pig sty and I was going at full speed. "Help!" I called. "Come and save me." My father came rushing round and saw what was happening. He rushed in and gave the sow a kick. The old sow flew into the corner with her piglets. "My hero," I shouted, and at once the sow came up to me and rubbed its snout against my leg as if to say "I'm sorry."
DENISE HARDCASTLE, IB.
The Romans made their roads straight so that the Britons could not hide round the corners.
In the reign of Queen Elizabeth everyone wore fancy dress.
No one except the priest could read the Bible and if they could they couldn't because it was in Latin.
Queen Victoria was a very good queen. She was also the longest queen.
London is the largest city in the world but New York may be bigger.
BUDGERIGARS.
Budgerigars are very pretty birds. They have coloured feathers, and may be grey green, blue, violet, yellow white or a rainbow pied, which has all the colours of the rainbow. Budgies feed on seed, grit and cuttle fish and they want plenty of fresh water daily. To tell the difference between a cock and a hen budgie look at the mask at the top of their beaks. On a cock the masks are blue and on a hen it is brown.
Budgies get a disease called scale, which is a brown scale that comes on their masks. Scale is very difficult to detect on hens with their masks being brown. To get rid of scale you have to use scale cure and have to rub it over the mask with a small brush.
The budgies' breeding season is January to July and they can lay up to seven eggs. They can lay three rounds and they lay as soon as the second and third previous rounds are out of the nest box. The eggs take eighteen days to hatch and the baby birds are a month old before they are fully feathered and ready to come out of their nest.
EVA DICKENSON, 2D.
EVERYDAY MUSIC.
The screeching of brakes as motor cars stop,
The clatter of hooves going clippety-clop,
The barking of dogs, the humming of bees.
The chatter of birds as they hop in the trees,
The twang of a bow, the whistle of an arrow,
The chirruping song of our friend the sparrow.
The droning of planes high in the sky,
What a lovely noise, I don't know why,
The breaking of glass in the window pane,
But best of all the splashing of rain,
The boom of the sea, the crash of waves,
The hoot of a foghorn, the sea as it raves.
PHILIP TORDOFF, 1B.
A VISIT TO A SOLICITORS.
On our arrival we were met by a clerk who took us to meet the Junior Partner. He was a very nice man and we soon felt at ease with him. While I asked the questions Valerie wrote down the answers. We found out that eight people were employed besides the Junior Partner and the owner of the firm. To train to be a solicitor you must serve five years' apprenticeship and then pass an examination set by the Law Society. You must also have a school certificate. When asked what advice he would give to someone wanting to be a solicitor, our host said, "You must really enjoy your work, be interested in people and like tackling other people's problems." As my eyes wandered around the room I caught a glimpse of a large bookcase filled with law books. The Junior Partner then said you needn't know everything that was in the books, but if you needed to know something it could be easily looked up.
After ail the questions had been asked Valerie and I went to look round the offices. First of all we met the man who looked after the balance sheets. Then we were taken into the owner's office. All round the room were bookcases full of law books. To me this room looked old and musty, very different from the atmosphere of the other offices, which were newly decorated. Next we saw the offices where the clerks and secretaries did their work. After that we thanked the Junior Partner and made our way home.
SANDRA HILTON, 4S.
---